Carlos & Fernando Serigraph - Limited Edition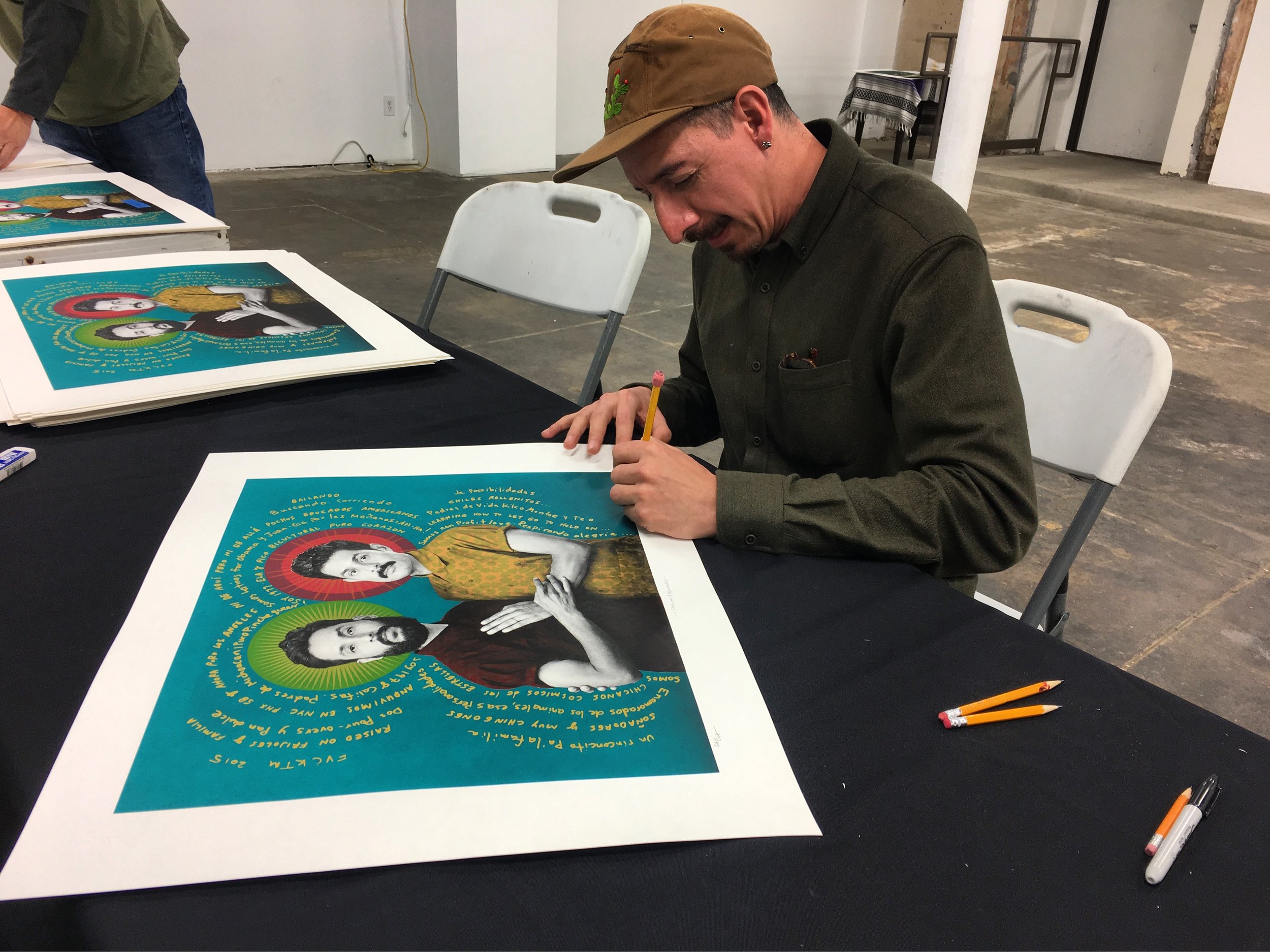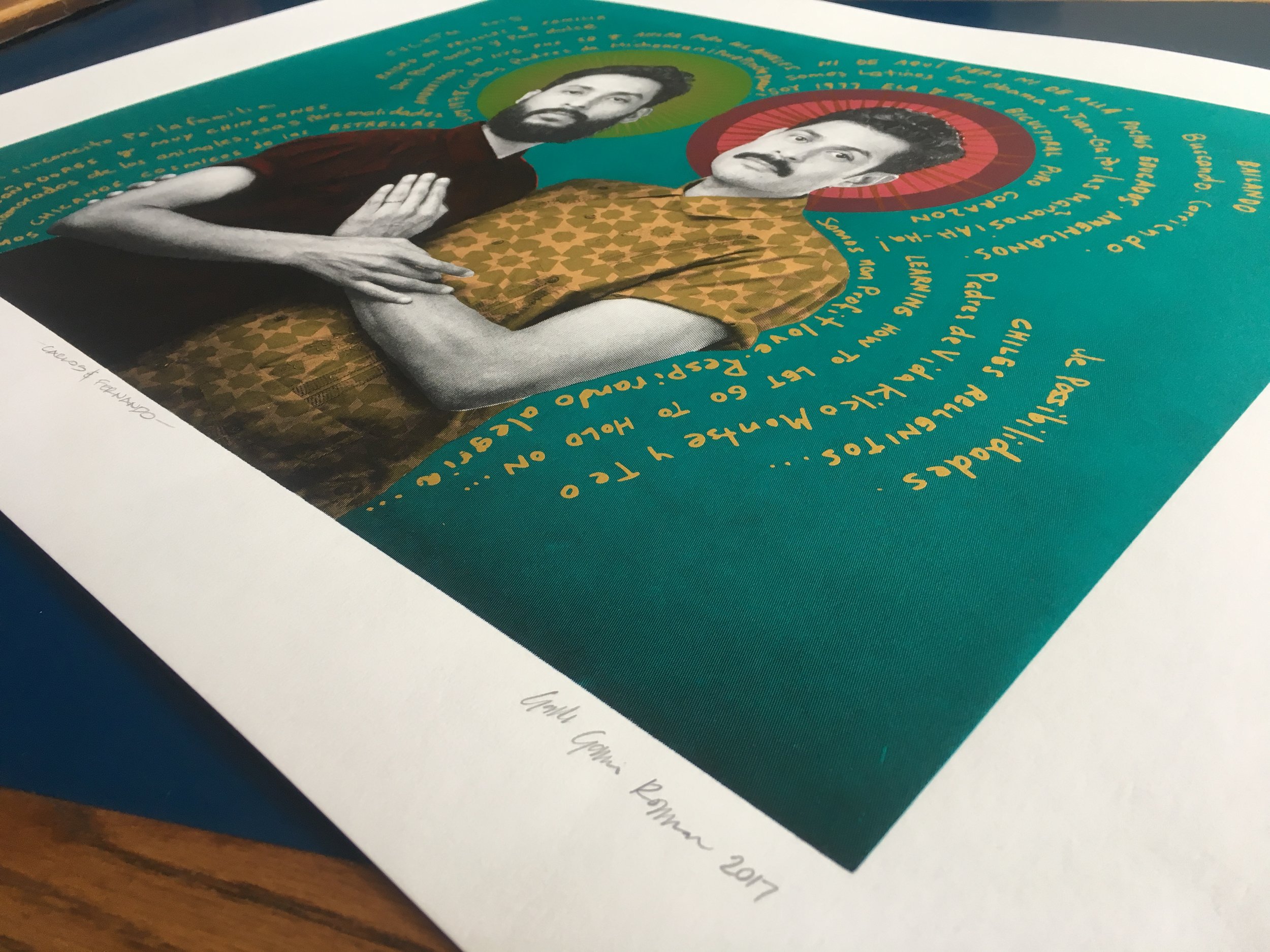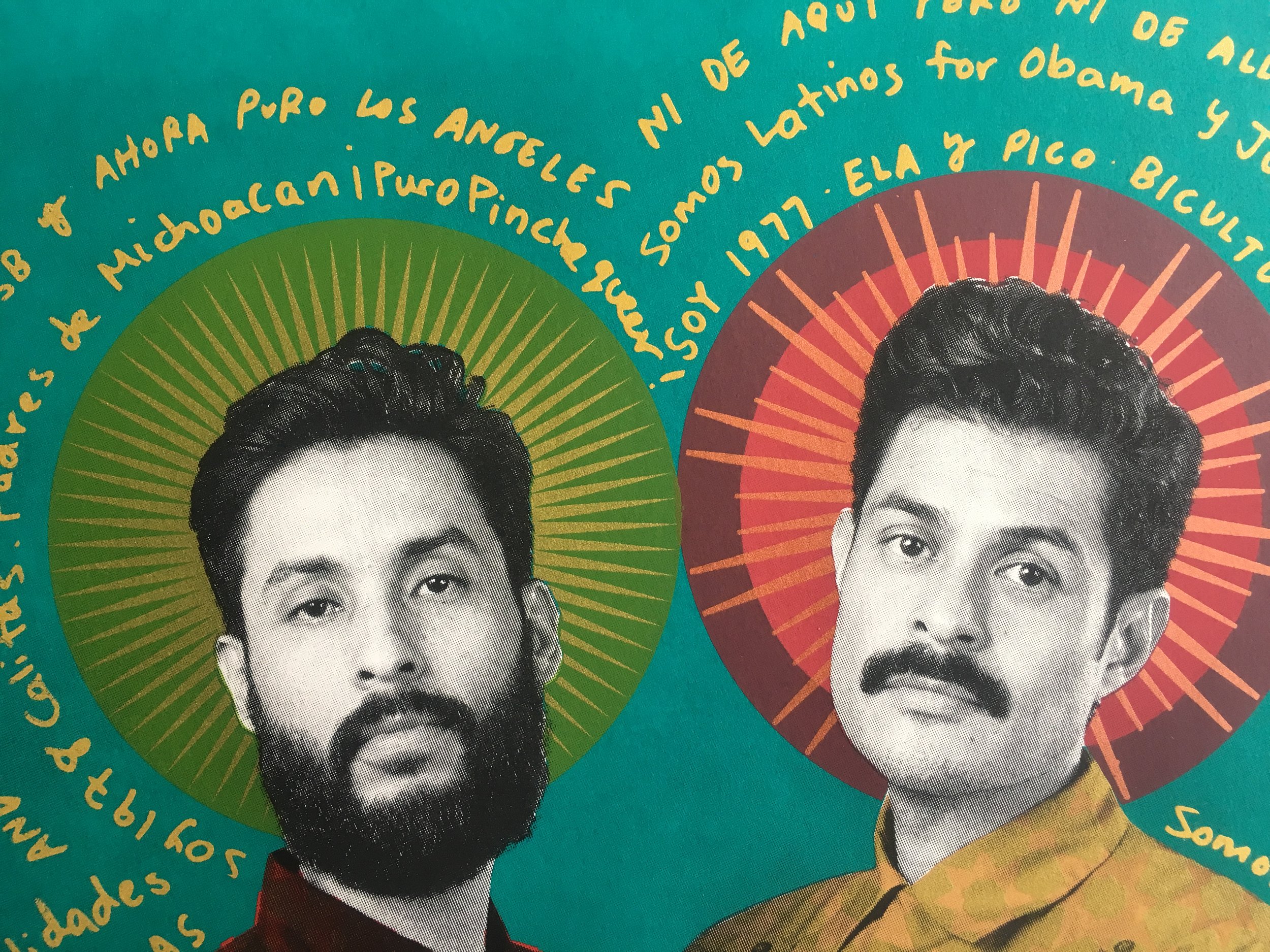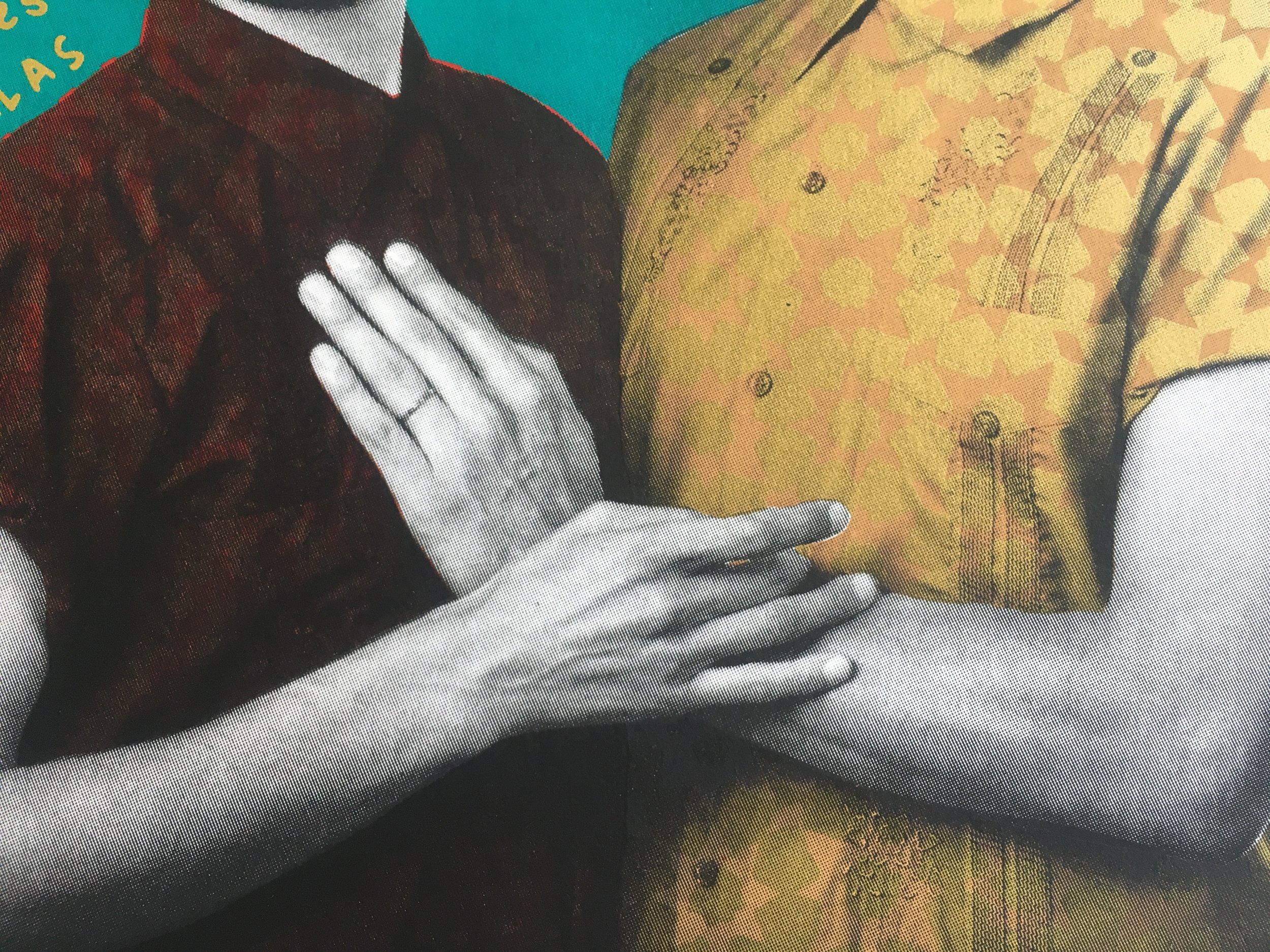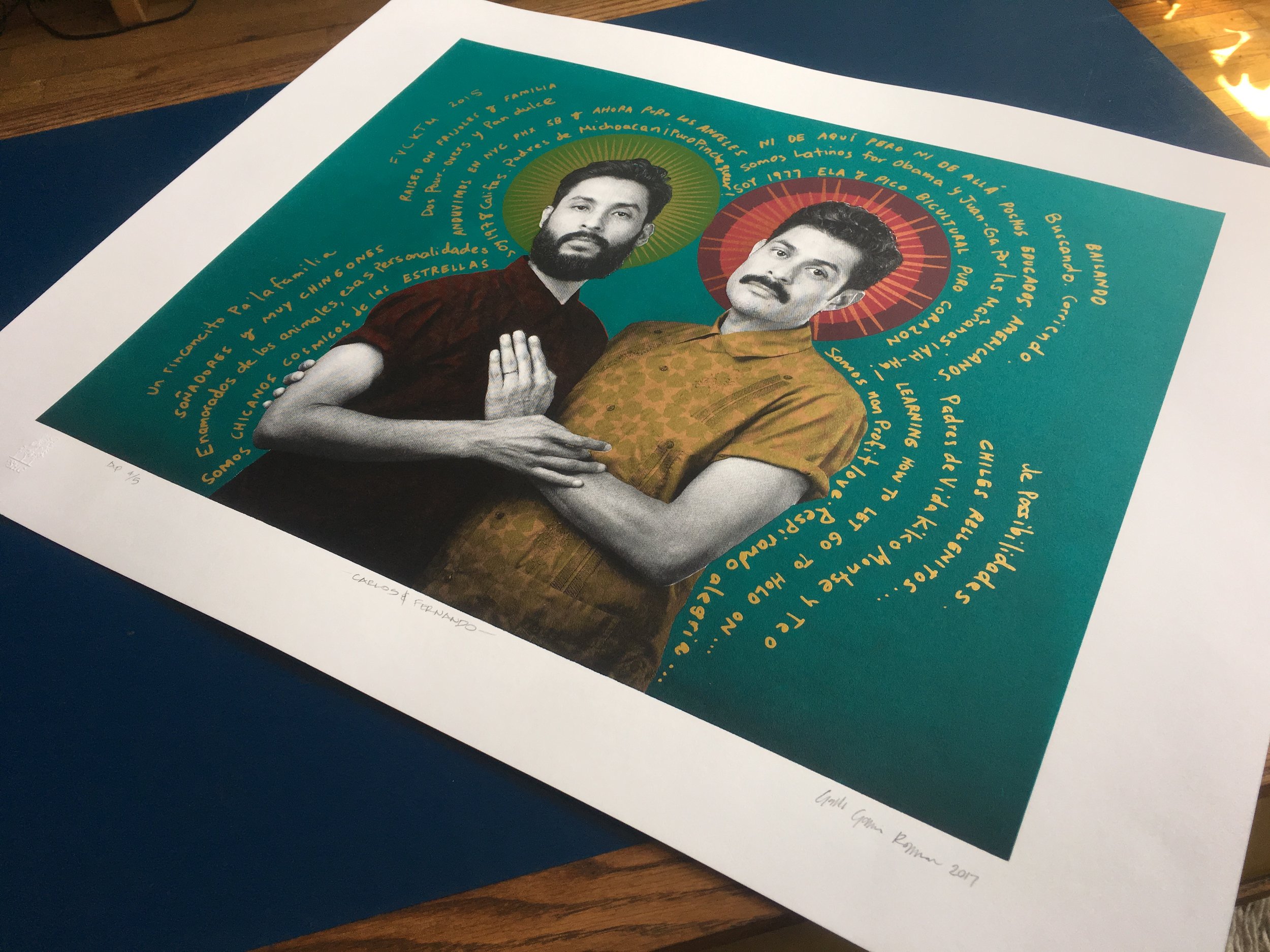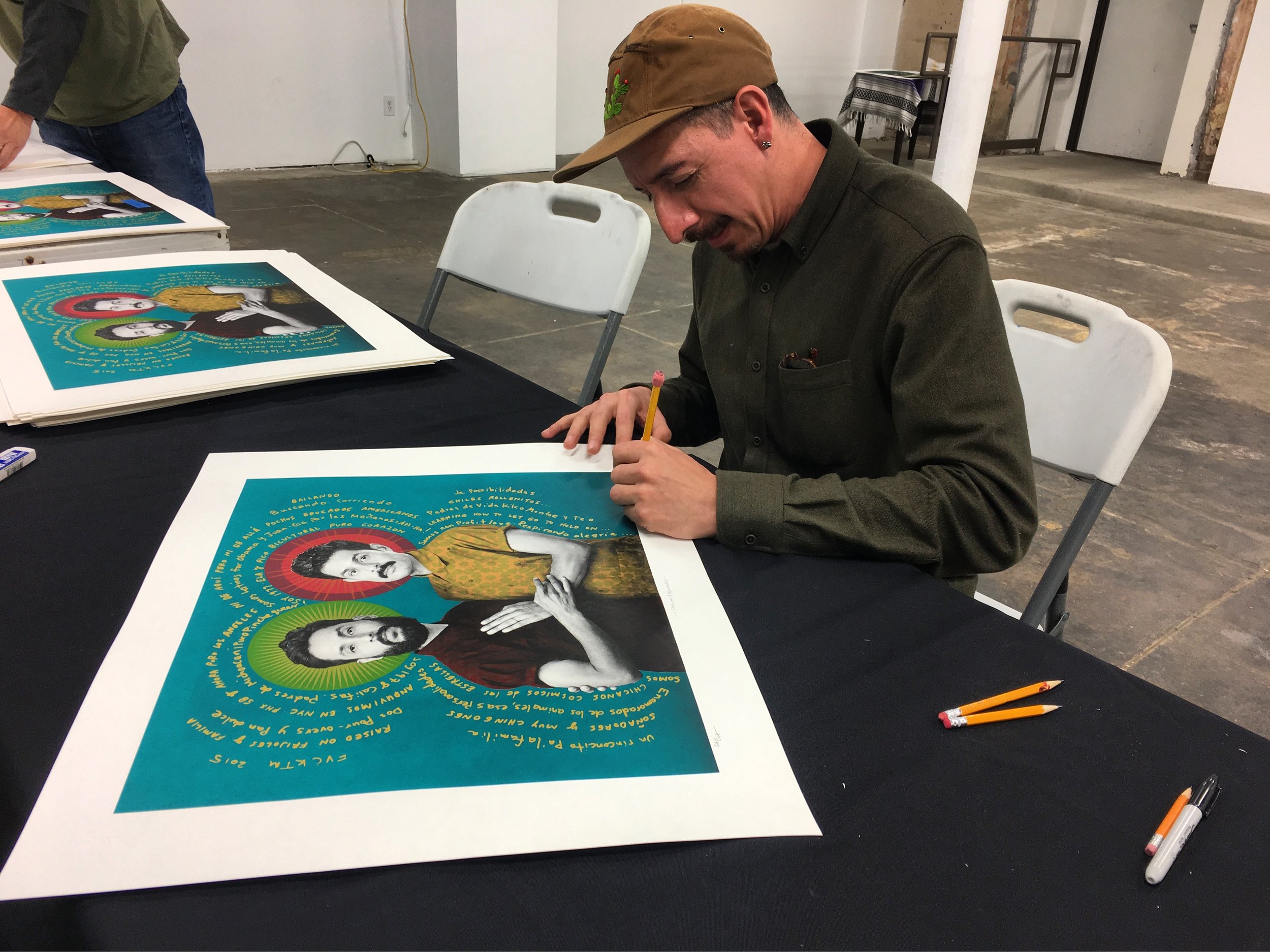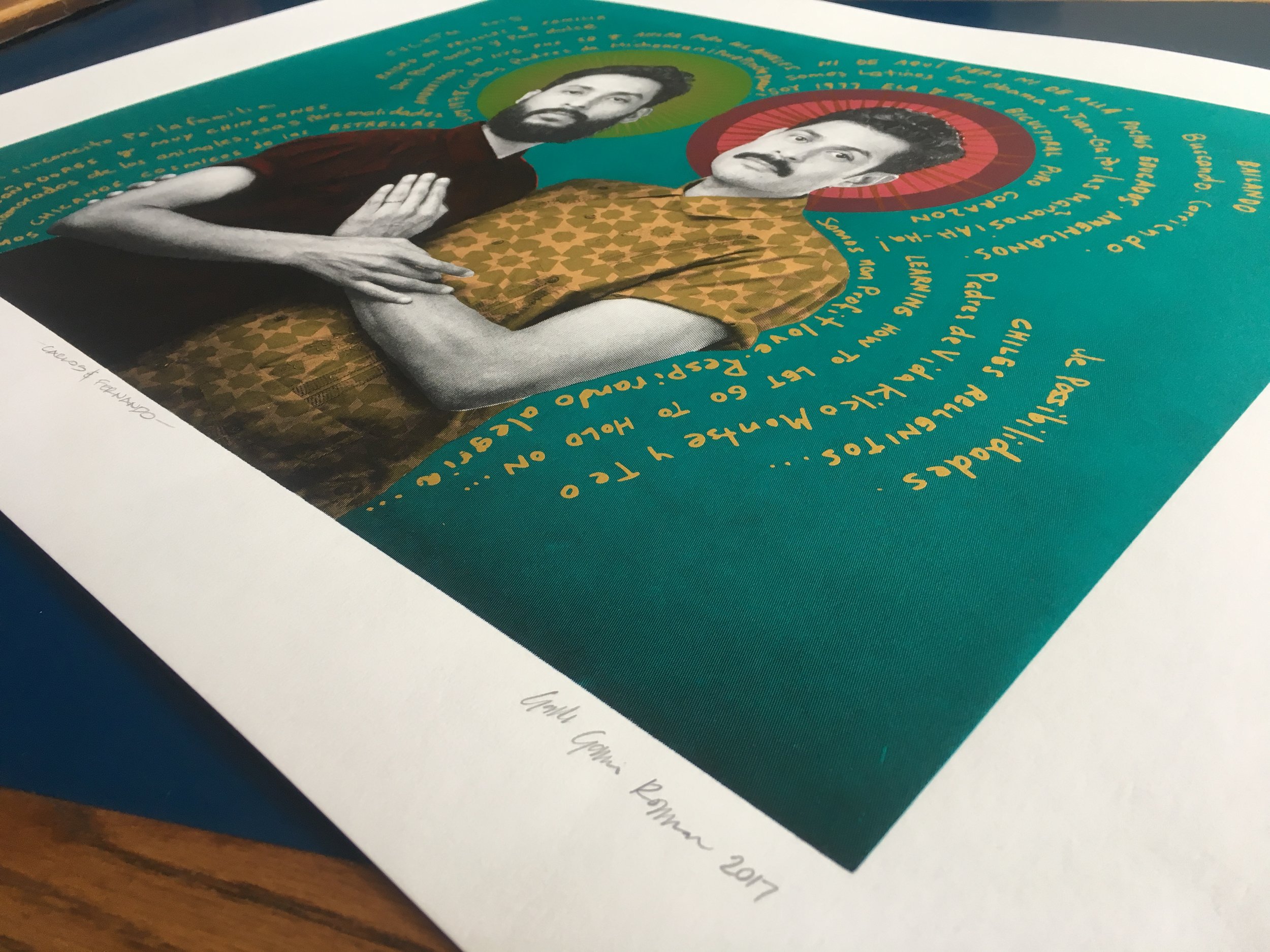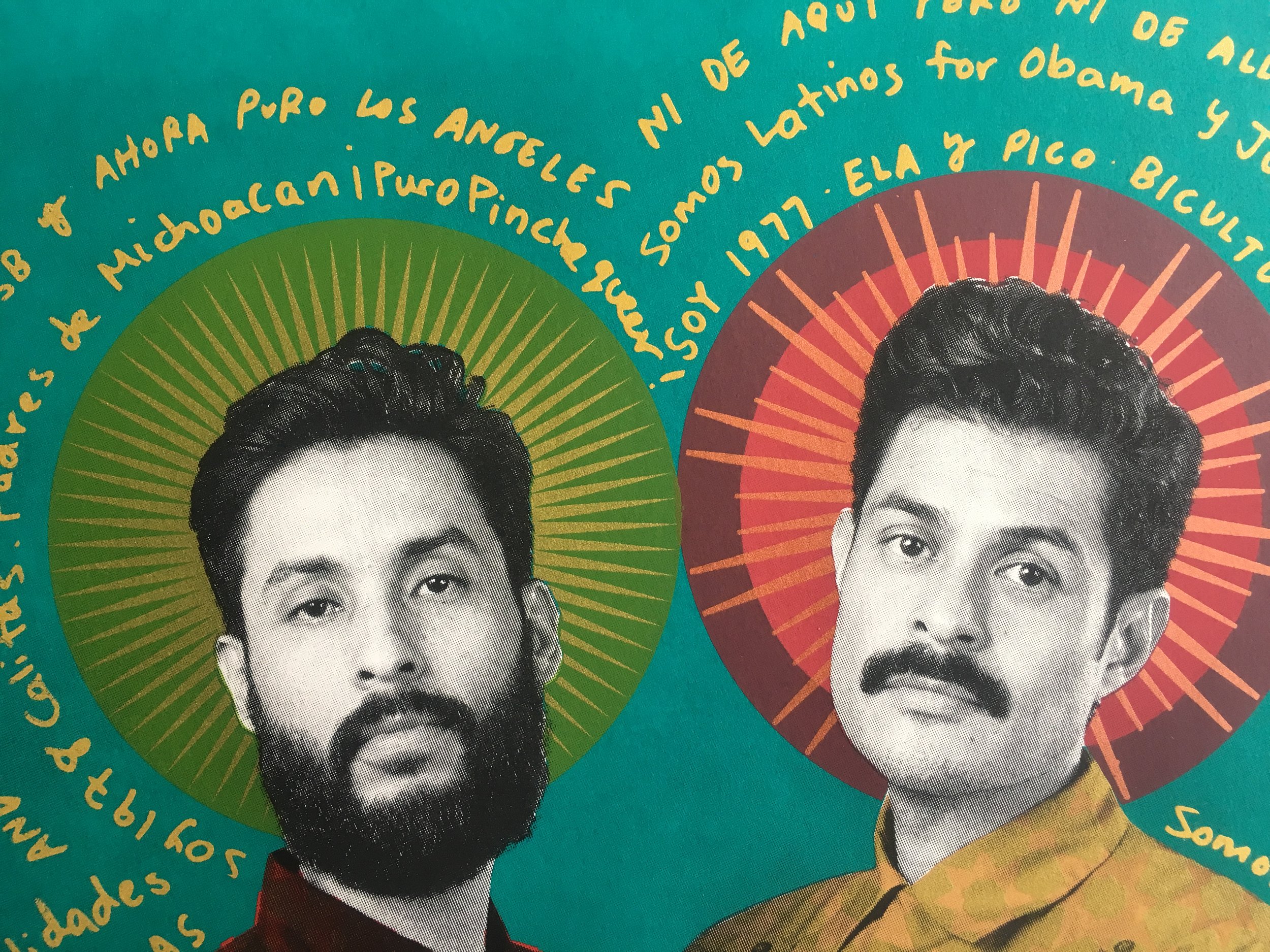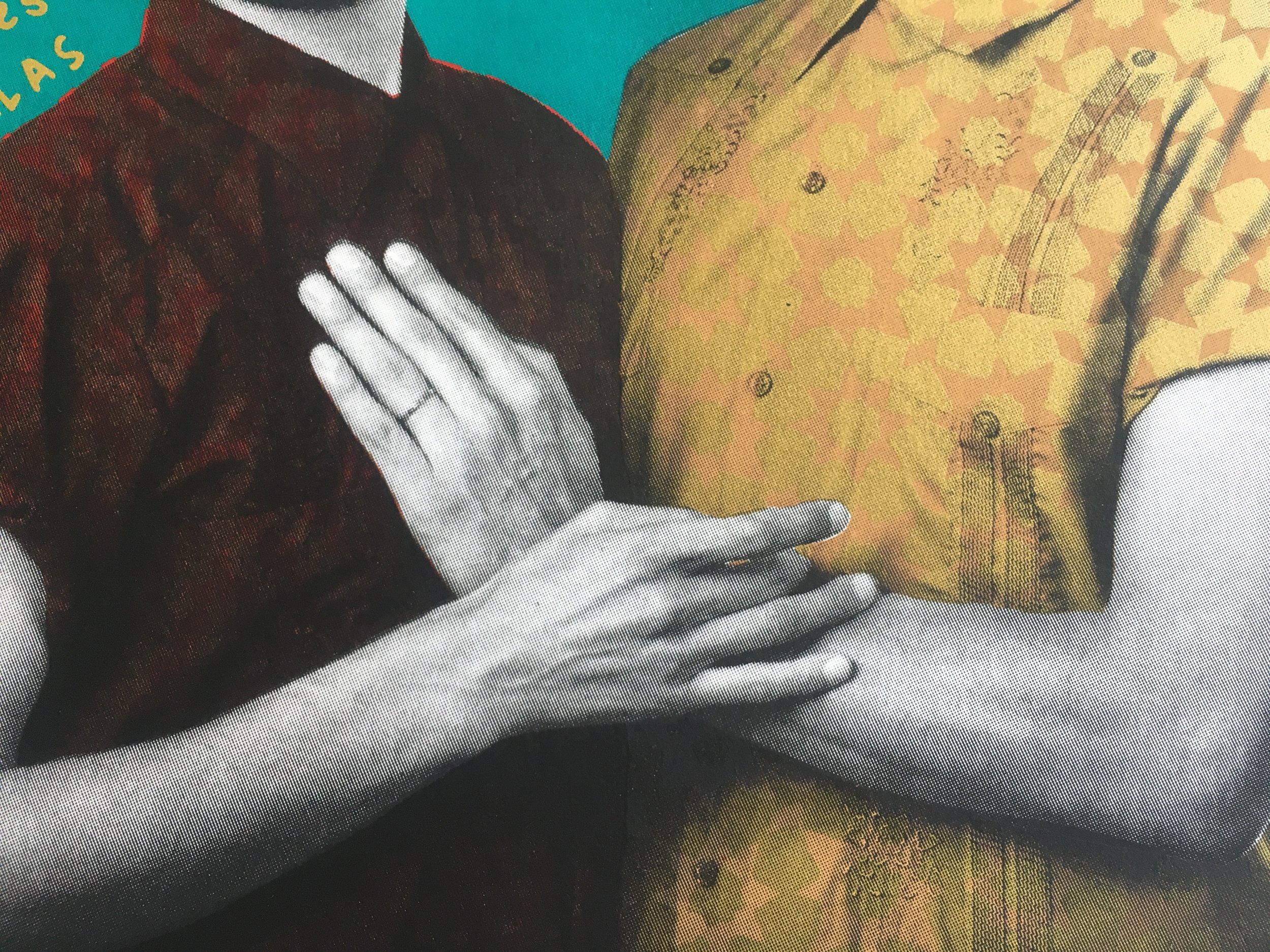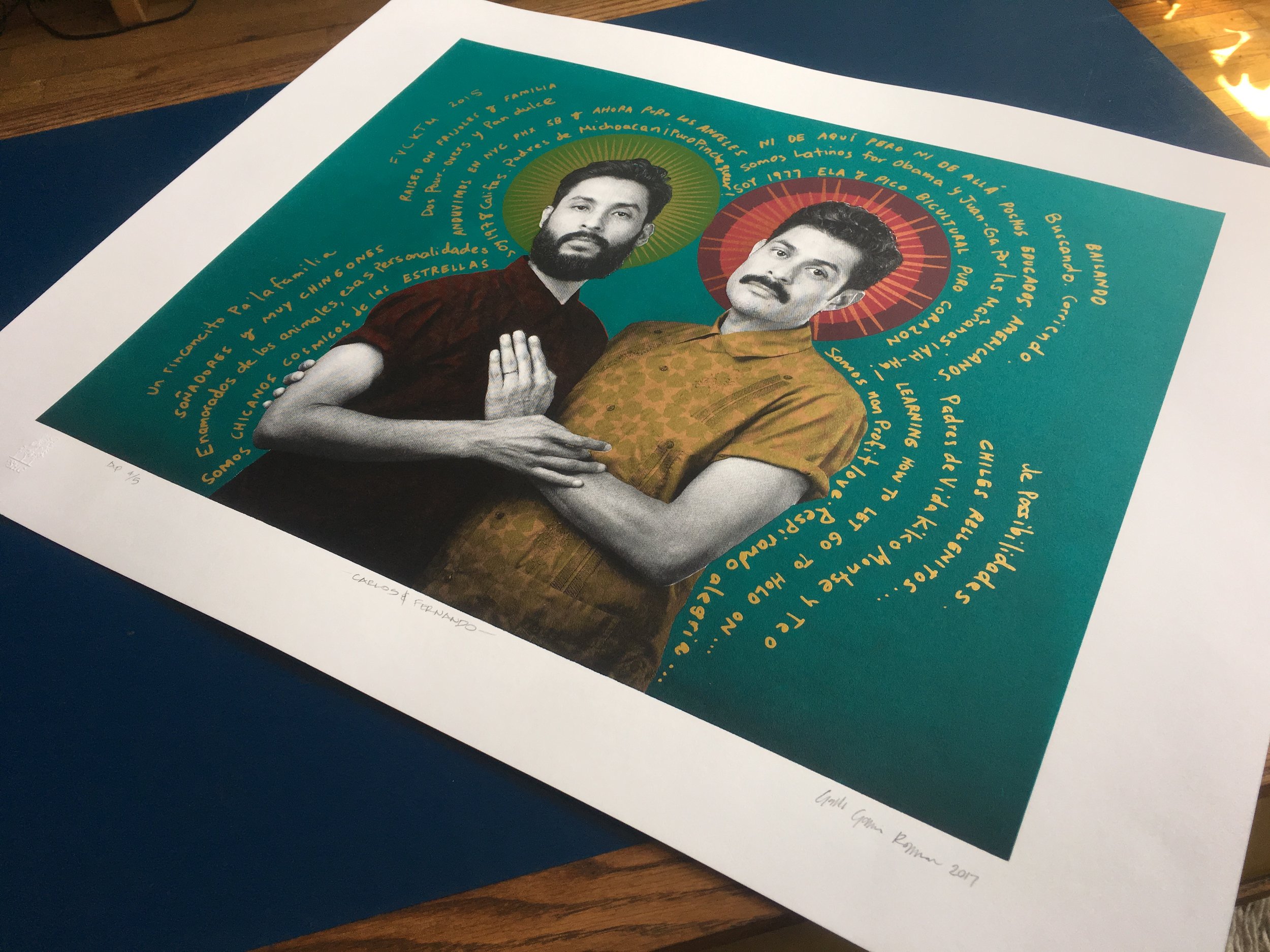 Carlos & Fernando Serigraph - Limited Edition
I recently completed a residency at Self-Help Graphic's world-renowned printmaking studios to produce this gorgeous print titled Carlos & Fernando as part of my Queer Icons series.
This is a limited edition print of 64. Each print is signed and numbered. It is a 7 color separation and the print measures 20x26inches.
Carlos & Fernando is part of my Queer Icons project. Queer Icons is a portrait series centering and honoring members of the Queer Trans community of Color, specifically activists, community organizers, poets and artists; members of the community that are doing the work and bringing attention to issues that affect the QTPoC community. These activists and community organizers are going above and beyond the call for the betterment of their community. They are the modern day saints. The handwritten text surrounding the subjects are their own musings, poems and affirmations. The inclusion of these texts confers upon the prints a depth that is at once aesthetic and, most importantly, psychological. Indeed, by screen printing the text around the subjects, the viewer is given a glimpse into the mind and sensibilities of the subjects, further reinforcing the centrality of their position in this series.
Carlos & Fernando are a married couple from the LA area, both working in mental health field. They have been together for 16yrs and married for 8. I chose to honor Carlos & Fernando in the series as their love and commitment to each other is one that is never highlighted and necessary. Brown queer love is a revolutionary act.