Metallic Rounded Beaded Necklace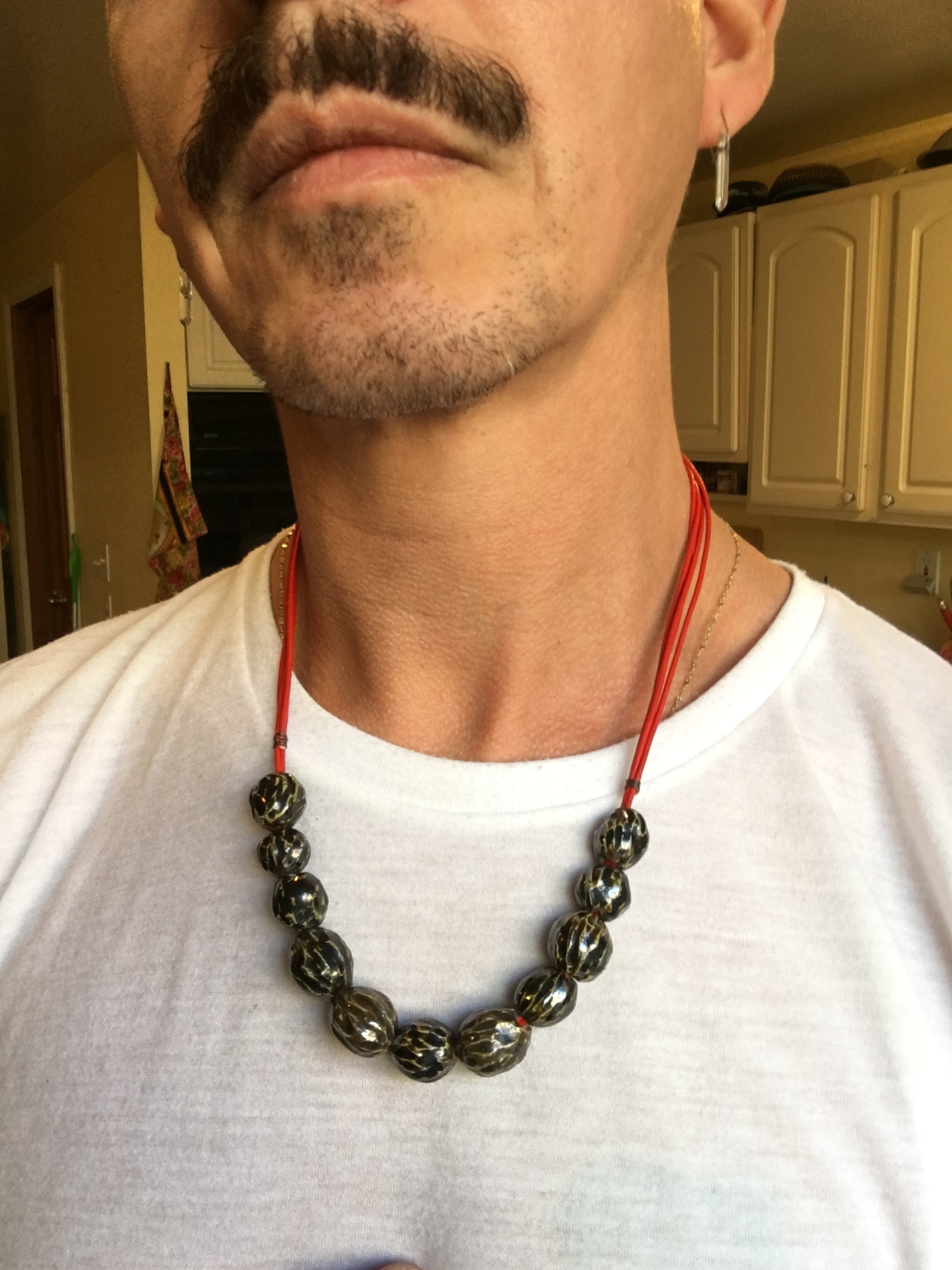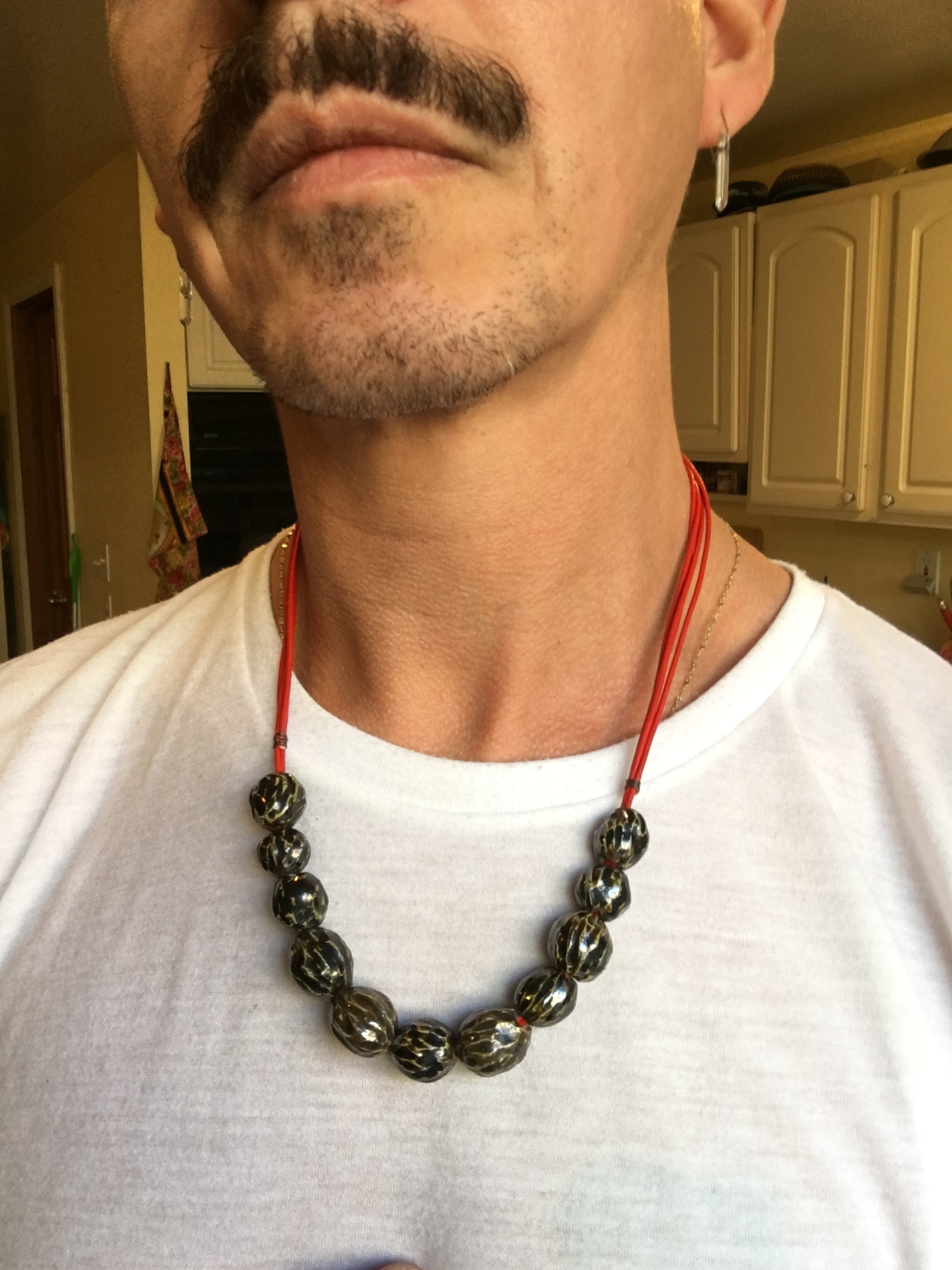 sold out
Metallic Rounded Beaded Necklace
This is a ceramic beaded necklace with red leather cord. The rounded beads are hand carved and glazed in a green toned metallic glaze. They are paired with a 4 string thin red leather cord. The hardware is copper colored brass.
22 inches in length
There are 11 hand carved ceramic beads glazed in green metallic glaze
Strung in a thin red leather cord that has been coiled multiple times to add depth.
Creating gender neutral jewelry